| | |
| --- | --- |
| Family | Fans |
| Name | Fan |
| Aliases | |
| Blocked By | |
| Win Percentages | 32% |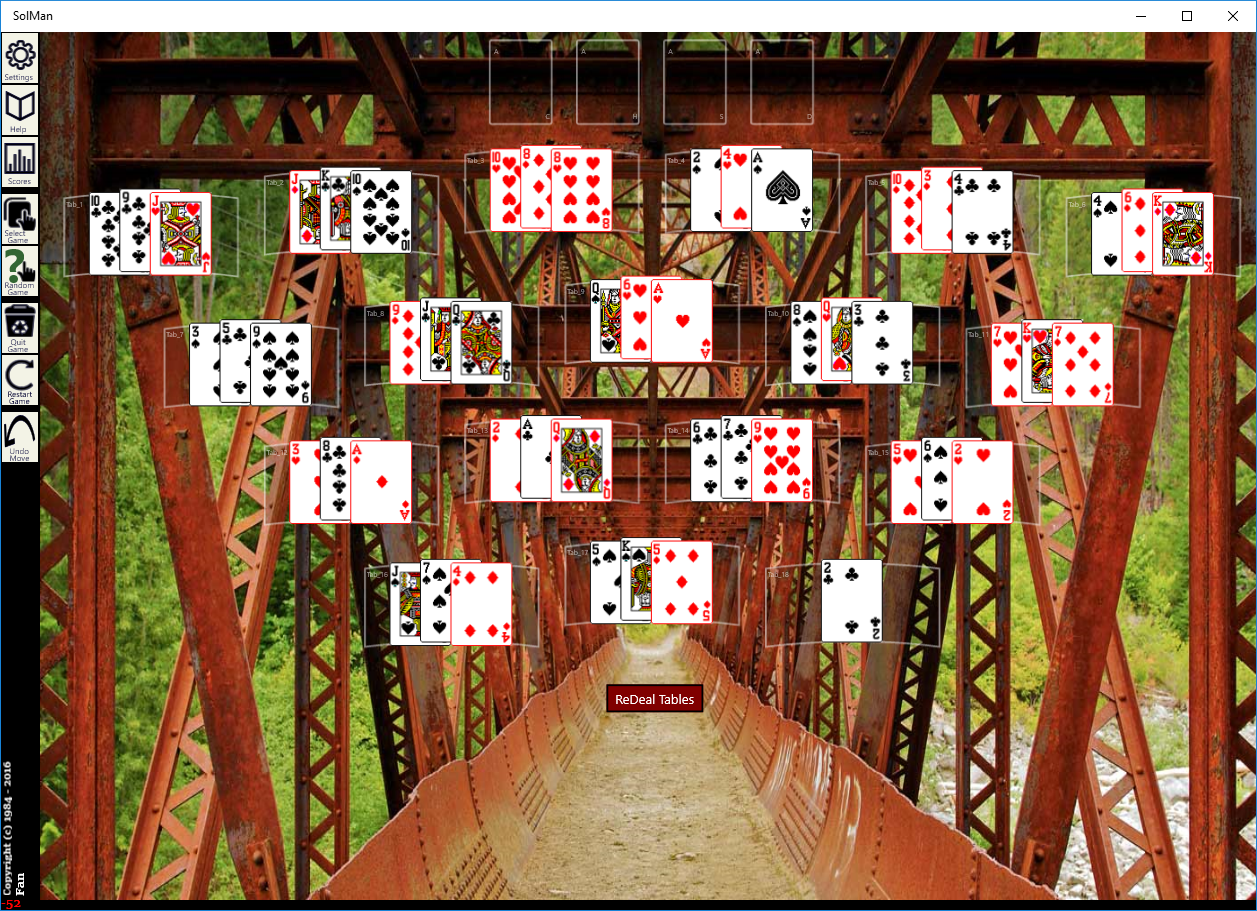 Fan is the original of the Fan games. I'm not exactly sure where I first heard of the game. Most of us are first exposed to the more common La Belle Lucie, and Fan is very much a similar game, and appears to be a more original version.
The only difference between these two games is that Fan allows a King to be moved into an empty space. This game is of the type that allows for rearrangement of the Table piles when you need more moves. When you click on the Re-deal button, the Table cards are gathered and re-dealt four deep to each pile without shuffle. You don't have to make all possible moves before clicking on the button. This allows you to move a single card and re-arrange the card you want to the top of a table pile after the redeal.