| | |
| --- | --- |
| Family | Fans |
| Name | LaBelleLucie |
| Aliases | Belle Lucie, ALexander the Great, Clover Leaf, Fair Lucy, Midnight Lucy |
| Blocked By | |
| Win Percentages | 25.5% |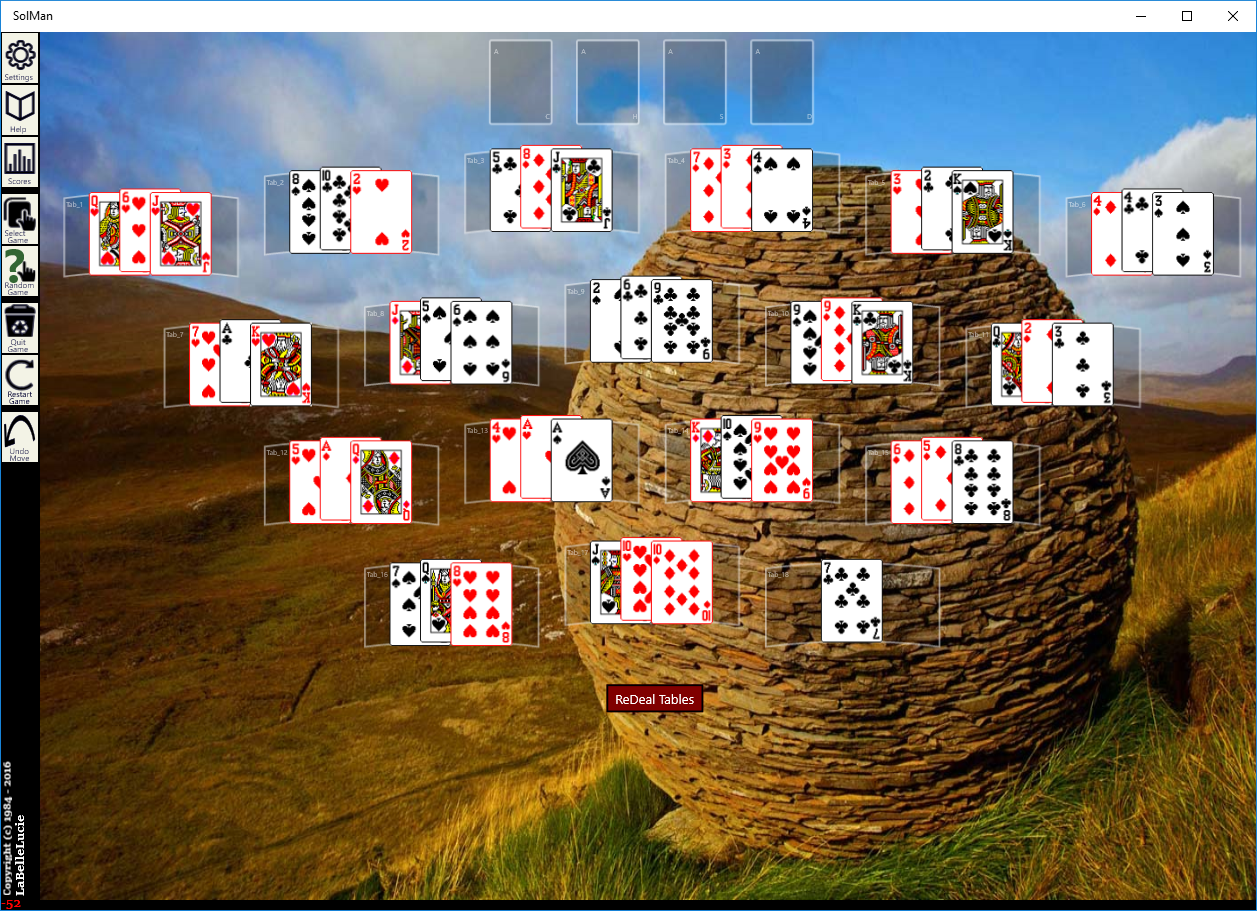 The most famous of the Fan family of games, simply due to the cool name, La Belle Lucie is of the type that allows for rearrangement of the Table piles when you need more moves.
I am not sure of the origin of the name, but one can imagine French maindens swirling their skirts up when you click on the re-deal button. This game is just like the original Fan game, however no cards may be moved to an empty space so you have to work just a little bit harder at it. Even so, a good player always wins (except for the rare case when there are no moves on the deal).