| | |
| --- | --- |
| Family | Squares and Quilts |
| Name | CrazyQuilt |
| Aliases | Quilt, Indian Carpet, Japanese Rug |
| Blocked By | |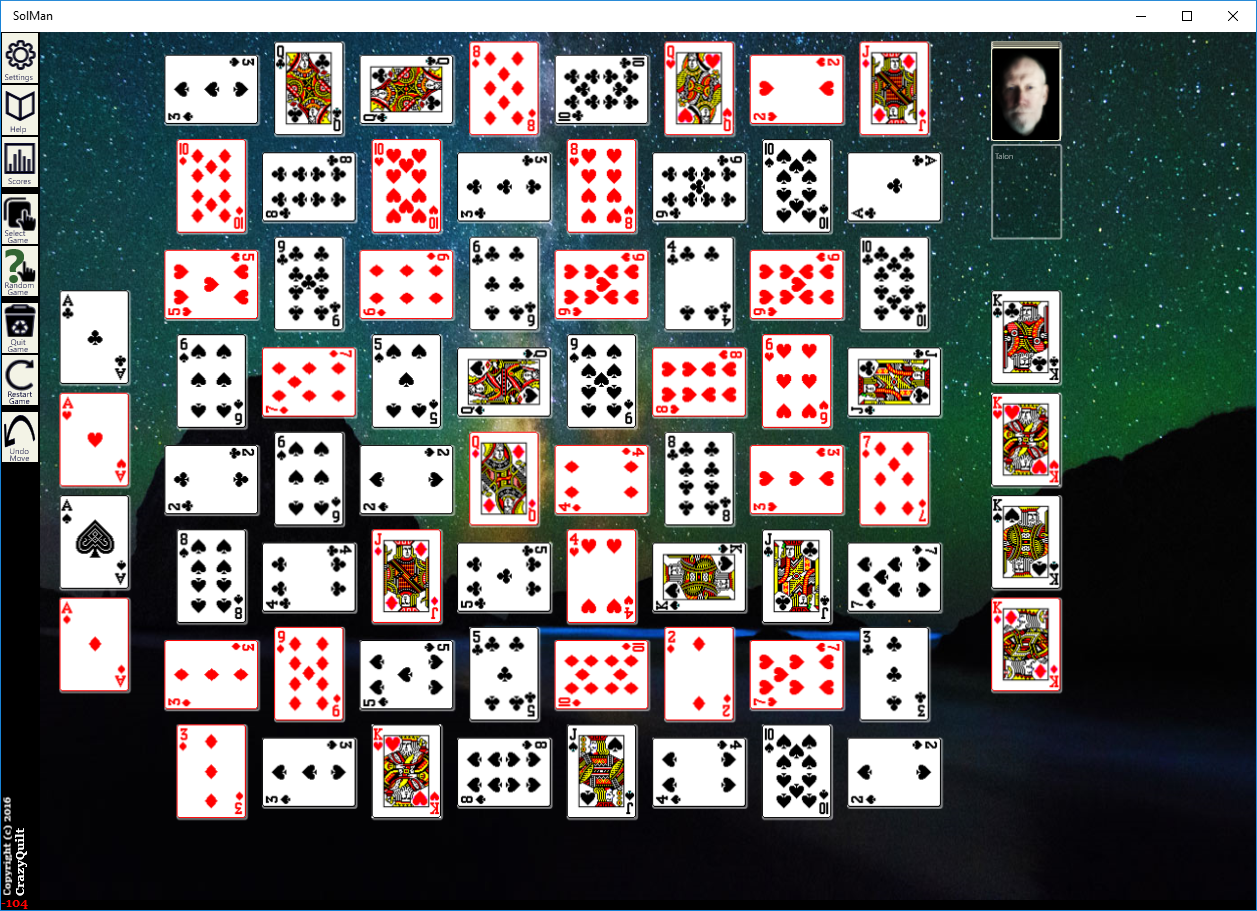 CrazyQuilt is the classic quilt game. This game is as described by Hoyle and is one of the most beautiful layouts in Solitaire.
In the BC years (Before Computer), Mary Jane's mother taught her to play this game with real cards. In all the years since, neither of them had won the game and they doubted they ever would (but kept trying because they enjoyed it).
I added this game to the collection, and Mary Jane found that she could win it on the computer sometimes. Maybe it is the better shuffling, but perhaps it is because the cards stay in order on the table better! A classic Square game, it is like British Square on steroids.