| | |
| --- | --- |
| Aliases: | None |
| Blocked By: | None |
| Decks: | Two |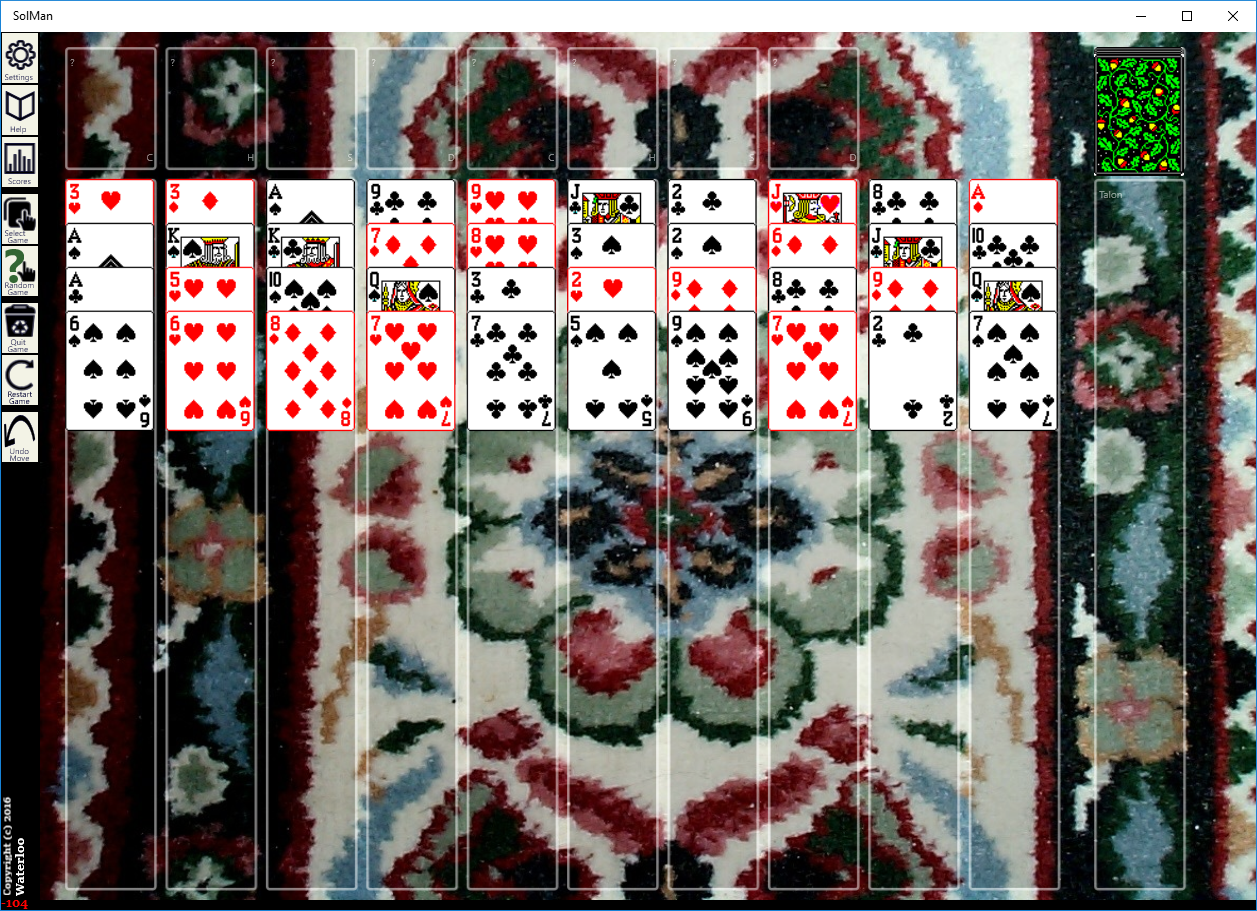 Waterloo is Napoleon varient written from the description in Hoyle. A great name, but this game was not his Waterloo.
This varient allows the player to select the foundation base card by playing the first card to the base. Thus, after viewing the deal if starting the foundation with a seven is advantagous, go ahead and do so. The deck is then considered to wrap-around from the Seven to King, then Ace to Six. You also have the option of not following suit when playing from the Talon. This makes the game slightly easier to win than the standard.